Group Guide Systems
Your visitors include large groups and multilingual guests?
Your voice disappears in the murmur of the many travel groups and in the noise of the city?
To make sure your voice doesn't get lost and your tour stays high quality, we offer you our new technology – the itour SmartGuide.
The city guides* – equipped with the SmartBox – are the core of every group tour. Guests download the itour SmartGuide app to their own smartphones.
It is available free of charge at the Apple App Store or Google Play Store or at www.itoursmart.guide.
After that, the guests connect to the SmartBox of the city guide – and off they go.
Group tours around the city, through churches or museums and castles, or at trade fairs – our system is impressive due to its ease of use, high quality sound and long transmission range.
An ideal partner for a guided tour.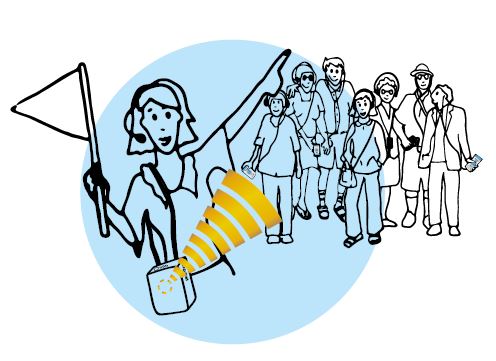 itour SmartGuide

 
The itour SmartGuide is a new generation of guided tours. The itour SmartBox is a breakthrough in group guiding technology.
With the itour-SmartBox, itour city guide GmbH is presenting the world's first guiding system that takes the participants' smartphones as receivers. With our technology the interaction between tour guide and visitor becomes a partnership relationship. The tour guide – the pillar of every tour – is equipped with our SmartBox. We are proud to set new standards in user friendliness.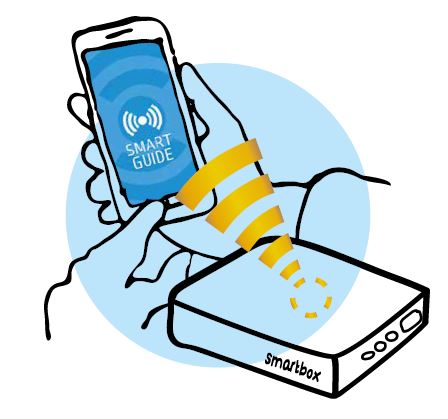 How it works
The transmitter, the itour SmartBox from Guiding-Group, provides a self-contained, mobile WiFi network. Guests connect their smartphones to the network and use the smartphone as a receiver that broadcasts the voice of the local tour guide directly to their device. The receiver application is available for Android and iOS. Smartphones with pre-installed receiver application and headphones can be rented as replacement devices".
What are your benefits?
Cost advantage over conventional audio guide systems Reduced hardware usage, logistics and equipment maintenance One device suitable for each group control variable Large wireless connection range User-friendly interface High audio quality Environmentally friendly technology based on the use of the guests' own equipment
Using our new technology – the itour SmartGuide – all tour participants* can easily connect to the Tour Guide via app on their own cell phones.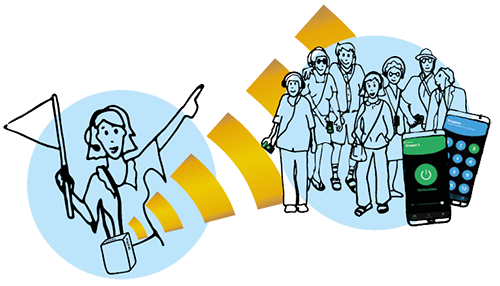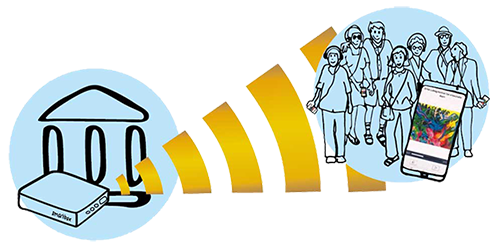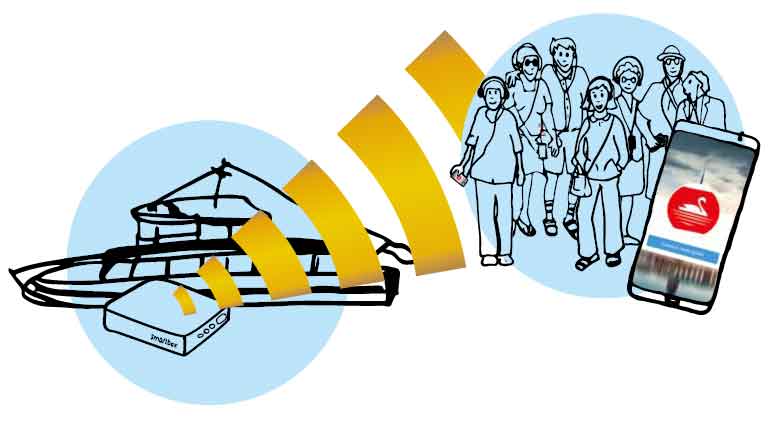 Whisper Guide WT 500
The Whisper Guide WT 500 from the Guiding Group is the well-established and cost-effective technology for group tours with up to 40 different channels. Further information on the technical data can be downloaded here (pdf file, 600 KB).
Information about Whisper Guide