Making culture and education technically experienceable
Both acoustic and visual guided tours turn museum visits into an individual event. Independently of fixed routes and time schedules, the walk through the exhibition rooms can be arranged by the visitors individually. Factual information and anecdotes complete the sensual experience of the museum objects. Whether a curator, an artist or texts from the catalogue come to speak for themselves is decided by you in the exhibition concept, and the voice is also pleased to let the collector speak for himself, and long forgotten original recordings reach the visitor's ear.
On special request, audio tours for museums can also be completed by visual documents or videos, which can be viewed on the display of the handset or on the app of your own smartphone.
No matter whether permanently installed in one location or as a touring exhibition – expositions have one thing in common: you stand in front of a variety of wonderful objects and search the catalogue for relevant information and facts.
The touring exhibition, " The Shroud of Turin", could only be made available to the visitor because renowned researchers and scientists of all disciplines were allowed to speak through the audio guide – and in this way could provide visitors with useful information that would otherwise only be available in an Italian library in Rome or in the laboratories of the universities in Oxford, Zurich and Tucson/Arizona.
Audio guides here facilitate access to information and awaken the curiosity for more, not to say educational, the audio guide achieves more access to the population and at the same time an even deeper listening and viewing pleasure.
Here too, the alternatives are individual, technical solutions that are available at all times and easy to use – knowledge at the touch of a button, so to speak, for all visitors – without group pressure.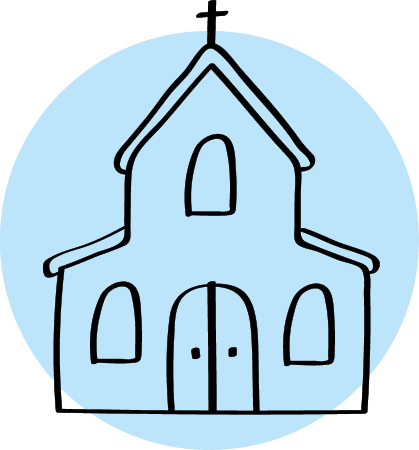 Monasteries, Churches and Castles
Who better than its Creators could bring extraordinary buildings to your attention? Let the master builders, such as Karl Friedrich Schinkel or Georg Wenzeslaus von Knobelsdorff, have their say…Get lost in time and let yourself be guided, acoustically and visually assisted, through historical monuments to bring old walls back to life.
Our guided tours allow visitors to decide for themselves what they want to see and when they want to see the walls from the past. Factual information alternates with anecdotes and stories – no sign of dry routine – the history speaks to you individually.
On special request, audio tours for monasteries and churches, castles and palaces can be completed with picture documentation, for example of historical personalities, treasures and archaeological finds, which can be viewed on the display of the set.