Multimedia Guides
Audio Guides
Multimedia & Audio Guides
The Audioguide
Offer your customers new, innovative possibilities to discover your objects!
The audioguide is the well-established, cost-efficient technology for audio tours in museums and exhibitions. The operation is very easy and is done via a numeric keypad. Visitors can use the device with up to two headphones or follow the audio output directly via the built-in loudspeaker. The individual titles or tours can be selected directly, the appropriate number for the sights can be found on the objects or on a separate map. The visitor can also use the buttons to pause and adjust the volume.
The Multimediaguide
The multimedia guide is expanded by an image or video function. The user interface can be operated intuitively and is equipped with standard functions such as play forward and play back, pause, volume control and numeric keypad. Supporting photo, graphic and video content brings old buildings and museum objects to life. And even if there is no foreign-language tour taking place at the moment, you can offer foreign visitors a high-quality tour with a multimedia guide.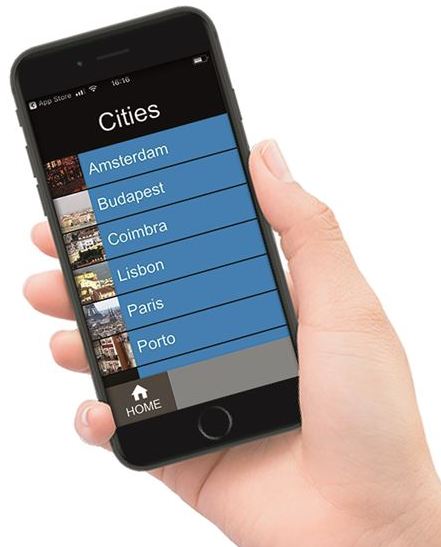 itour AudioGuide
The new itour AudioGuide is a modified Android or iOs smartphone that offers a range of modular options which can be combined according to your specific needs:
Our specially developed itour APP allows you to offer your customers general information and personalized tours tailored to their individual wishes and requirements.
You will benefit from the Guiding Group's years of experience in development and provision of hardware and software for high-quality city, museum, nature, river and cruise tours in the audiovisual area.
Information about the itour AudioGuide
technical specification
APPLE IPAD
The iPad sets new benchmarks in audio-visual tours for museums and exhibitions and offers visitors an experience of a dimension never seen before through a variety of options.
Information about the Apple Ipad
technical specification
AUDIO GUIDE
The Audio Guide AT-200 is the well-established technology for guided tours through museums and exhibitions. It is very easy to operate and is performed using a numeric keypad.
Information about the Audio Guide
technical specification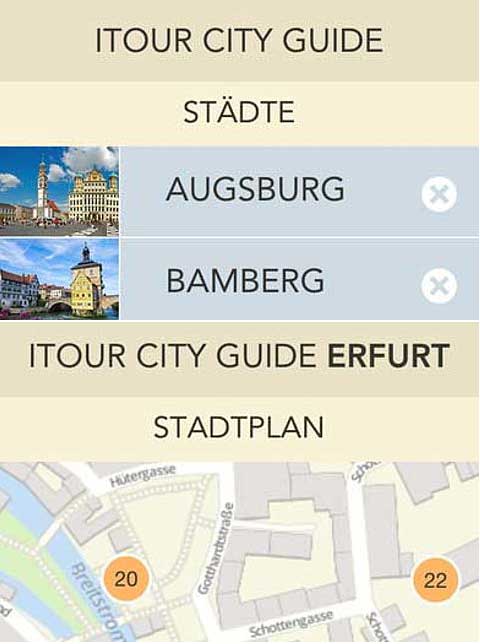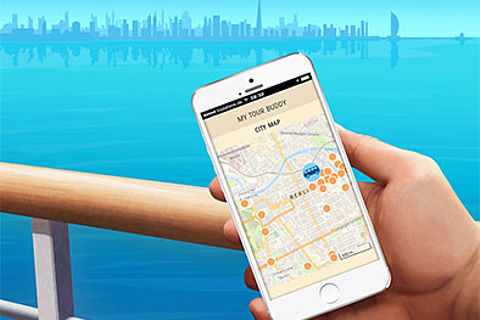 itour SmartGuide
The itour SmartGuide is a new generation of audio guides.
The itour's SmartGuide is now available as a city tour and as a river tour,
showing guests their present location and upcoming sights in the city and on the river banks.
Pre-made audio commentaries and picture slide shows can be triggered either manually or automatically via GPS.
The application is accessible for Android and iOS and can be used analogue for bus or train lines.
Audioguide on-your-own Sightseeing City Tour.
A custom, geo-referenced offline application that presents a map of a city's points of interest and allows you to offer your guest one or more walking routes.
The itour SmartGuide as River Guide.
An individually designed, geo-referenced offline river map that shows your guests the upcoming sights during a river cruise.