City Experience
The production of the content, implementation of the technology and the marketing of audio-visual city tours are provided by a professional and specialized company. Interested experts from the tourism sector can check out our offer in our partner cities with headphones and in the different languages at any time on site.
The city of poets and philosophers Weimar
has many famous sights and with 13 objects it is a UNESCO world heritage site. The target was to design an innovative and individual city tour for tourists who want to discover the city alone and time independent. The tour should also be accessible to guests with limited mobility.
The GPS-based audio-visual adventure tour through Weimar was born – the first project of itour city guide GmbH. The city traveller is now no longer tied to the group tours offered, but can choose his or her own sightseeing tour and explore the city at his or her own pace.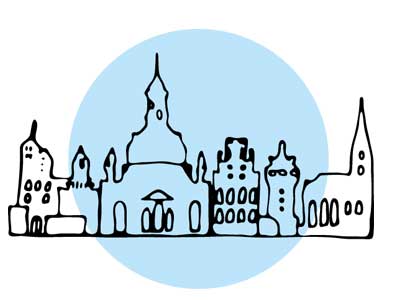 The famous poets Goethe and Schiller step off the podium of their monument and, with the help of the multimedia guide, accompany the visitor in an entertaining way through their chosen home. During their tour, they do not only focus on facts, but also discuss the Weimar of their time by means of 30 sights. They quote from their works on the site and thus come to life. The guided tour, by no means limited to the time of the Weimar Classicism. Goethe and Schiller also look back and forward, right up to the present day. The result is an excitingly narrated panorama of Weimar. But not only the city of poets, but also the city of music Weimar is brought to life. The historical background is used to record works by Johann Sebastian Bach, Johann Nepomuk Hummel, Franz Liszt and Richard Wagner, among others. Soundscapes illustrate the historical Weimar, so that the listener feels transported to past times. Equipment can be rented from the Tourist Information and the Weimarhaus.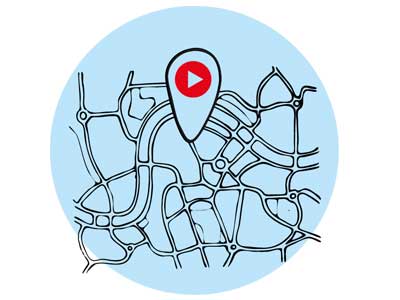 The GUIDING GROUP performed the following services:
•    Text research and script writing (radio play)
•    Translation of the texts into different languages (English, French, Dutch)
•    Recording, editing, mixing and production of audio material in all languages
•    Creation of the route for guests with reduced mobility
•    Provision of the guidance devices
•    Provision of the tour as an app for download (since 2013)
In 2006 the project was awarded the Marketing Prize for Tourism.
Client: Weimar GmbH
Project period: 2005