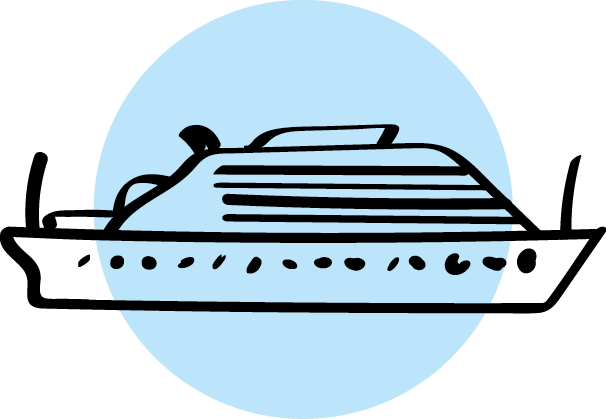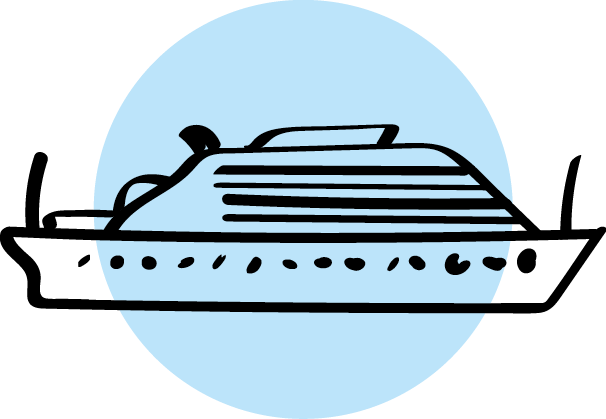 Experience Cruising and shore excursions
Large ship or a small ship, river cruise or ocean cruise? Apartment with balcony – or panorama window?
Cruises are more popular than ever with travellers. Since 2011, more than 5.6 million cruisers have sailed from European ports alone. Exploring foreign countries by water is very attractive.
Many special features of the ships awaken the interest in travelling – from the world's first brewery on board, the ship's own circus tent, the spa or a tennis court – there is plenty of entertainment. But what might that enchanting castle on the other side of the river be like? Which woodland area does the ship pass by and what is the name of the vineyard that so gracefully glistens in the sun, the traveller may often ask himself.  The audio guide can satisfy this interest. A guide system via GPS offers the guest infotainment on board. Lying relaxed on the deck in the evening sun and learning all kinds of interesting facts about the country and its people from a personal travel guide in your ear – who doesn't dream of that?
And this is possible – if requested – in different languages.
Every holidaymaker will find the ship tour that suits him or her, but can he or she also find the non plus ultra offer for day trips? With an intelligent personal travel guide in your ear, you can explore the sights on land on foot or by bicycle – and going ashore is no longer just a minor matter.
Cruiseline Guiding
Our Cruiseline Guiding System offers you GPS Guide, Smart Guide and Multimedia Guide for your River Tour, Ocean Tour and Shore Excursions.
As Cruiseline Service we are happy to provide you as tour agent and tour operator with our high quality, innovative products and complete the program with rental equipment, an integrated GPS City Map, an audio guide with pictures per city and our allround service.