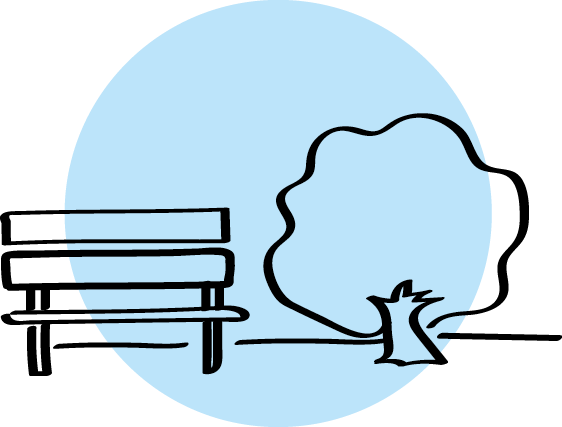 How nature becomes an experience
A landscape is seen differently if you know something about the history, the life of the forest and its inhabitants, plants and animals.
For example, an audio guide includes cultural and historical information about alpine farming, about cows and cheese, and about the whole alpine culture, or information about the white-tailed eagle's habitat, its breeding grounds and its mysteries.
A whole moor frog concert can also reflect the life in the moor to the traveller, in the silence of the forest, impressively on the ear. How many countless moor frogs are at home here, and that it is also teeming with grass frogs, common toads and crested newts of great biodiversity, is not commonplace. Although the swampy ground prevents you from walking through the alder swamp, the audio guide explains the biotope and the diversity of the landscape in an emotional way, and in turn makes an enormous contribution to understanding nature, growth and environmental protection.
Through the use of different genres of podcasts such as radio play, short story, interviews and sagas and fairy tales, the myth of nature is made experienceable and interesting facts are presented in stories. This can then be called up at several stations in nature at your request and curiosity.
No matter if a legendary manor, the difference between nature conservation and biodiversity, the "Green Belt", or an alpine and mountain world are explored…the audio guide offers the possibility of a great increase and understanding of the natural worlds of our earth. For every visitor who wants to discover the diversity of the gardens, the mines, the wine culture and customs!