City Tourism and Sightseeing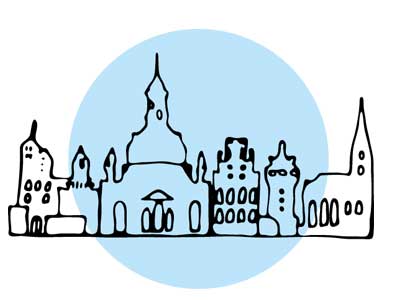 In the Ear of your Visitors
Audio-visual city tours have established themselves as the standard for city tourism. The GUIDING GROUP provides this significant image-building and high-growth market with its variety of services.
As an exclusive content production partner, the GUIDING GROUP contributes its experience and quality standards from its work for museums and exhibitions to city marketing. We are happy to take over the design of the content and together with you we will find the famous personalities who will let the guest stroll through your beautiful metropolis or small town.
In doing so, we take care of all aspects of production, configuration of the technology and the service for the itour city tours of all cities in the network, in the entire German-speaking area, such as Germany, Austria and Switzerland.
The production of the content, installation of the technology and the marketing of audio-visual city tours are thus provided by a professional and specialized hand. and the marketing of audio-visual city tours is thus provided by a professional and specialized hand.
Interested professionals from the tourism sector can visit our partner cities with headphones and in the various languages to see for themselves what we have to offer.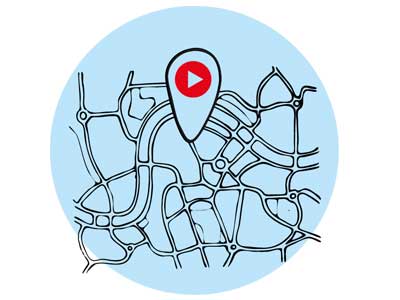 GPS City Map based audio-visual City Guide
Whether as an APP or as a rental: We offer you your city tour or audio – walking tour as a GPS based tour over a map.
No matter if for individual tourism or for group tours, the handling is easy. Every point of interest is highlighted on the map. An audio file is activated by Gps and the guest can listen to inspiring information and, if wanted, play a picture gallery on the device.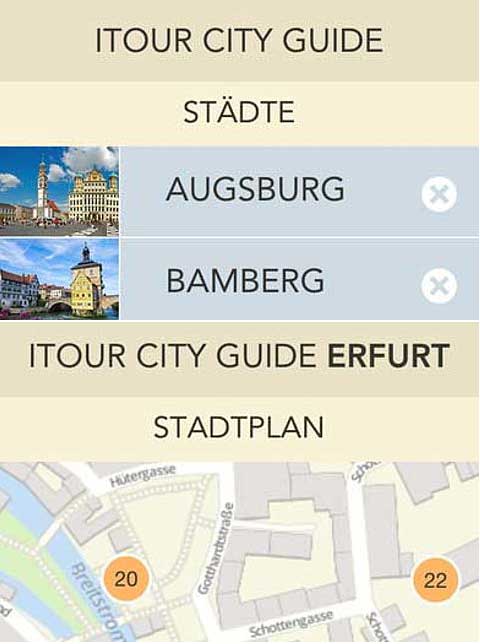 itour City App
The itour City Guide app was specially designed to discover cities in a very individual and unique way. With the itour City Guide app, you can easily navigate to all the sights of a city thanks to GPS and an integrated offline city map.
You can explore a city by foot, or simply sit down on a sunny park bench and listen to all the contents in a relaxed way – depending on your mood. Even the programme order is at your choice –
the itour City app was designed to allow everyone to follow their own individual interests.
All you need is your mobile phone!
This audio guide was developed exclusively by guiding-group.com and itour city guide GmbH.
Contents:- City tour with all important sights
• High-quality audio content with professional speakers
• City map with zoom function and directly selectable sights (Points of Interest)
• GPS navigation
• Selection menu with directly selectable points of interest
• For each sight s multiple pictures as slide show